PayPal Verification Instruction 
Our Virtual Credit Cards help you to verify your personal PayPal account in Bangladesh and to raise spending limits. PayPal will lift your limits. So, you would withdraw more money after your account verification. In addition, some merchants accept payments only from verified PayPal accounts. So, verification will help you to make payments via PayPal to any merchant. Also, you could use our Visa Virtual Credit Cards to make payments through PayPal. 
Follow the instruction to verify your PayPal account in Bangladesh:
Buy Virtual Credit Card on our website using one of available payment methods in Bd .
Register the card with the same name and address as provided in your PayPal account.
Log in to your PayPal account and go to your wallet.
4. Link Virtual card to your PayPal account.
5. Click on "Confirm credit card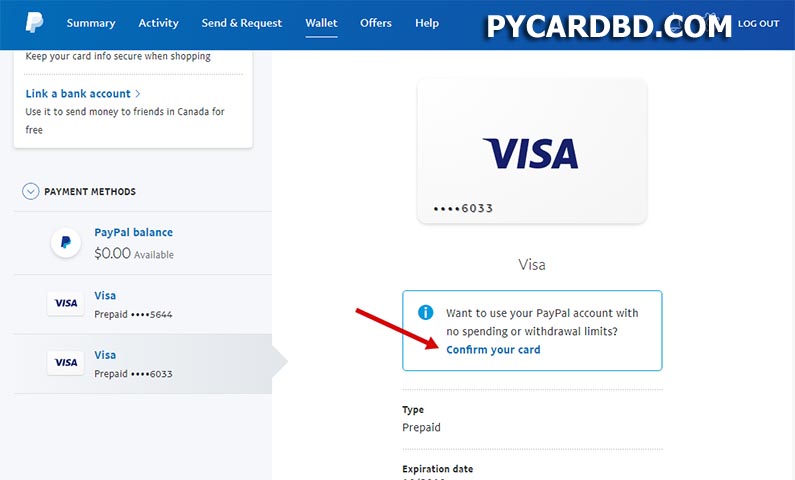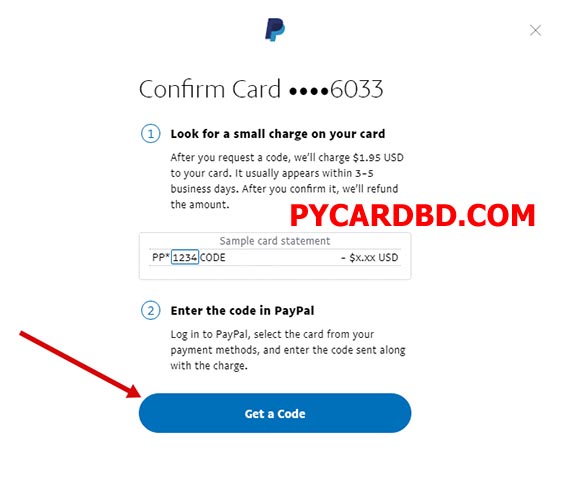 6. PayPal will send verification code to your card statement. Check it on our website
7. Re-login to PayPal account and confirm your card by submitting verification code.
8. Congratulations! Your account is now Verified.
Our Prepaid Virtual Credit Cards can be used to verify US and International PayPal accounts.